Contact Us
Your feedback is extremely valuable to peptidenexus.com. Whether your message is about peptide and proteomics analytical tools and services, or another subject, please use the form below.
If you need to call us, please use the phone number 1‑872‑356‑6768
Behind the Project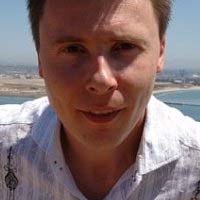 Determined to give you the best experience, Sergey Nosov is the project manager heading the design, development, testing, and deployment of analytical tools and services at peptidenexus.com, using up-to-date asynchronous programming paradigms and advanced application lifecycle management practices.
Do you have an interesting project involving computer modeling, calculations, resource planning, and database technologies; are you in need of front end or back end design and integration? Then, leave a message using the form above. Save time and money; let our experience with modern application and service programming techniques, continuous integration, testing, and delivery bring your ventures to life.
Your ideas are important. Act now.